The Year of the Tiger is here! If you're wondering about your chances for money and success, things you do yourself could play a part.
The Lunar New Year kicks off on 1 February 2022, as we usher in the Year of the Tiger. Ancient traditions tied to this event are believed to encourage health, wealth and prosperity for the year ahead. If you're looking for additional ways to enhance your good fortune, here are some money tips you may like to consider.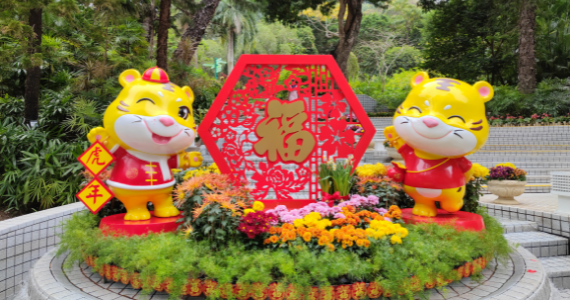 Spring-clean your finances
For many people, traditional preparations for Lunar New Year might include cleaning the house, with the idea to sweep away ill fortune and make room for good luck. It may also be an ideal time for a financial clean-up.
One way to do this could be to create a budget for yourself or update the one you have currently. Having a clear view of your income, expenses and any luxury items you like to indulge in may help you to identify where you might cut back so you're able to create a solid foundation for building wealth in 2022.
Create your own luck
The fifth day of the Lunar New Year festival is generally the Welcome Day for the God of Wealth. While people make offerings to the God of Wealth, there are beliefs that great wealth is earned and to be wealthy you must work hard and work smart.
With that in mind, it may be possible to create your own luck by planning ahead and tucking money away for a rainy day, emergency event or future investment. A little honey pot could give you peace of mind and reduce the need to apply for a loan or ask someone you know for money in the future.
Reduce lingering debt
Just like a tiger is known for being brave and confident, they can also be known to overindulge, so whether you were born in the year of the tiger or not, now may be a good time to minimise any debt you might have.
While it may not be possible to completely rid yourself of debt in 2022, you could set yourself a goal to work towards, whether it be paying off a personal loan or credit card. If you're after some ideas, here are 9 tips to manage your debts.
Be wise about the future
An old Chinese proverb says it's wise to "dig the well before you are thirsty", meaning there's wisdom in preparing for the inevitable.
This idea can also be applied to your superannuation. Making additional contributions now, if you're in a position to, could help you to achieve the financial future you're hoping for. If you want to know more about what you might do in this space, look into the different super contribution types, limits and benefits.
Seek appropriate guidance
Tigers are often considered fiercely independent and proud. Whether you identify with these traits or not, seeking a bit of guidance, so you're financially on track to make 2022 a prosperous one, may be a good idea.
This could include checking in with us on 08 6465 5400. 
In the meantime, happy Lunar New Year to all!
Source: AMP January 2022
Important:
This information is provided by AMP Life Limited. It is general information only and hasn't taken your circumstances into account. It's important to consider your particular circumstances and the relevant Product Disclosure Statement or Terms and Conditions, available by calling 08 6465 5400, before deciding what's right for you.
All information in this article is subject to change without notice. Although the information is from sources considered reliable, AMP and our company do not guarantee that it is accurate or complete. You should not rely upon it and should seek professional advice before making any financial decision. Except where liability under any statute cannot be excluded, AMP and our company do not accept any liability for any resulting loss or damage of the reader or any other person. Any links have been provided for information purposes only and will take you to external websites. Note: Our company does not endorse and is not responsible for the accuracy of the contents/information contained within the linked site(s) accessible from this page.