If you're ready to step onto the property ladder, the first thing you'll need is a deposit. But exactly how much you'll need to save will depend on a few factors, including what you can afford to borrow and how much your ideal property costs.
Your overall financial situation, and in particular, your income and expenses, can be a good guide when considering how much you can afford to borrow and how much money you have each month to cover loan repayments. The AMP borrowing power calculator can help you work out how much you might be able to borrow.
It's important to remember that interest rates change, so consider building a buffer into the repayment amount to cover your loan repayments if interest rates rise.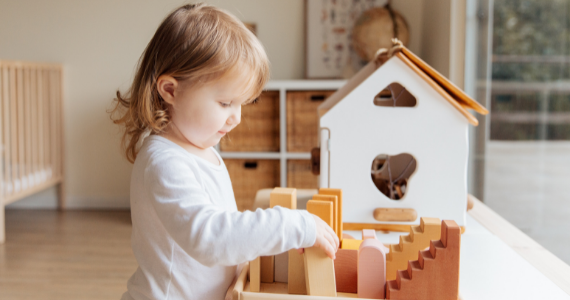 How much deposit do I need?
Typically, a 20% deposit is required when buying a home, although it may be possible for home buyers to have as little as a 5% deposit.
The table below gives you an idea of how much money you might need for your deposit based on a range of purchase prices.
| | | | |
| --- | --- | --- | --- |
| Purchase Price | 5% deposit | 10% deposit | 20% deposit |
| $300,000 | $15,000 | $30,000 | $60,000 |
| $500,000 | $25,000 | $50,000 | $100,000 |
| $700,000 | $35,000 | $70,000 | $140,000 |
| $1,000,000 | $50,000 | $100,000 | $200,000 |
On top of your house deposit, you'll also need to save for other upfront costs associated with buying a home such as legal fees, building and pest inspection fees, stamp duty, moving costs and insurances.
Trying to save as much as you can for your house deposit is a good idea, as the more money you put towards your deposit the less you'll need to borrow. This means lower loan repayments and paying less interest on your home over the long-term.
Why do I need a deposit?
The amount you borrow relative to the property's value is known as the loan to value ratio (LVR). The higher the LVR, the more money you owe and – in the eyes of banks and other authorised lenders – the greater risk you pose.
As a result, lenders require home buyers to have a deposit because it reduces their risk. When the buyer has a significant financial stake in the property it's considered less likely that they'll default on their loan repayments.
Saving a deposit demonstrates to lenders that you have the ability to save money, which makes it more likely you'll be able to budget for your loan repayments on an ongoing basis.
How to save for a deposit
When you begin saving for a deposit it can be helpful to have clear objectives upfront, such as a target amount you'd like to save over a set period of time.
To start saving, it's important to have a budget and understand what money you have coming in (your income) and what outgoings you have (your expenses). The difference between the two – your surplus – is where to look to determine a regular amount you can begin saving.
Keeping your deposit savings on track
Here are some tips:
Open a separate savings account for your house deposit.

Set up an automatic transfer to avoid the temptation to spend.

Top up your savings with any additional money left at the end of the month, or when you receive a tax refund or work bonus.
Compare products and services when looking for a savings account, such as the interest rate on offer, how accessible your money is, the fees charged and whether the account pays additional interest if you deposit a minimum amount each month.
What if I don't have a deposit?
If you don't have a deposit, or have less than 20%, it may make it harder to get a loan, but there are still a few options available to you.
Lender's mortgage insurance
If you have less than a 20% deposit, most lenders will require you to take out lender's mortgage insurance (LMI).
LMI is a type of insurance that makes sure the lender doesn't lose out if you can't make your repayments and they have to sell the property for less than the amount owing on your loan. It's charged as a one-off premium and can either be paid in full as an upfront cost or added onto the amount you're borrowing (which also means you'll pay interest on it).
Guarantor
If you have a small – or no – deposit and want to avoid paying LMI, one option is to have someone act as a guarantor for your home loan. This will typically be an immediate family member.
Under this arrangement, the property you're purchasing acts as partial security for the lender, and the equity in a property owned by the guarantor provides additional security. This means the guarantor's property and credit rating could be at risk if you can't make your loan repayments. It's important that everyone involved understands the risks and reads the loan's product disclosure statement carefully.
Deposit protect bond
If the money you'd use for a deposit is tied up in other investments and not immediately available, you may be able to use a deposit protect bond in lieu of a cash deposit.
This might be useful if you're waiting for funds to come through from the sale of a property to use as a deposit on a new property, or if you're buying a property off-the-plan with a long settlement, as your deposit can continue to earn interest in other investments until the settlement date.
There are costs involved in getting a deposit protection bond, which a mortgage broker can help you arrange. However, check whether the vendor and real estate agent or developer of the property you're interested in buying will accept one first.
Other options
If you're a first home buyer you might be eligible for government assistance when buying a home. This could include:
First Home Owner Grant – a one-off payment (that can be used towards a deposit) is provided to first home buyers who meet the criteria.

Stamp duty concessions – additional incentives, such as stamp duty, are offered to first home buyers. State specific offers – research what's available in your state.

First Home Super Saver Scheme – eligible buyers can apply to release personal voluntary super contributions of up to $30,000 for individuals and $60,000 for couples, as well as associated earnings, that they've made from 1 July 2017 to help buy or build their first home.
Tips for saving for a deposit
Address your expenses
If you don't have a surplus, you might need to tackle your expenses. Separate essential expenses (such as rent, food and utility bills) from your discretionary expenses (such as new clothes, gym memberships and eating out). Consider which you can cut back, or compare providers for utility bills to see if there are savings to be made. Our expense planner calculator can help.
Consolidate your debts
If one of your expenses is paying off debts such as credit cards or a personal loan, consider consolidating these to minimise your interest repayments. Not having any outstanding debts could also make it easier for you to qualify for a home loan.
Saving for a deposit takes time and discipline. But reaching your goal of buying a home can make the short-term sacrifices worthwhile.
Source: AMP
Important:
This information is provided by AMP Life Limited. It is general information only and hasn't taken your circumstances into account. It's important to consider your particular circumstances and the relevant Product Disclosure Statement or Terms and Conditions, available by calling 08 6465 5400, before deciding what's right for you.
All information in this article is subject to change without notice. Although the information is from sources considered reliable, AMP and our company do not guarantee that it is accurate or complete. You should not rely upon it and should seek professional advice before making any financial decision. Except where liability under any statute cannot be excluded, AMP and our company do not accept any liability for any resulting loss or damage of the reader or any other person. Any links have been provided for information purposes only and will take you to external websites. Note: Our company does not endorse and is not responsible for the accuracy of the contents/information contained within the linked site(s) accessible from this page.